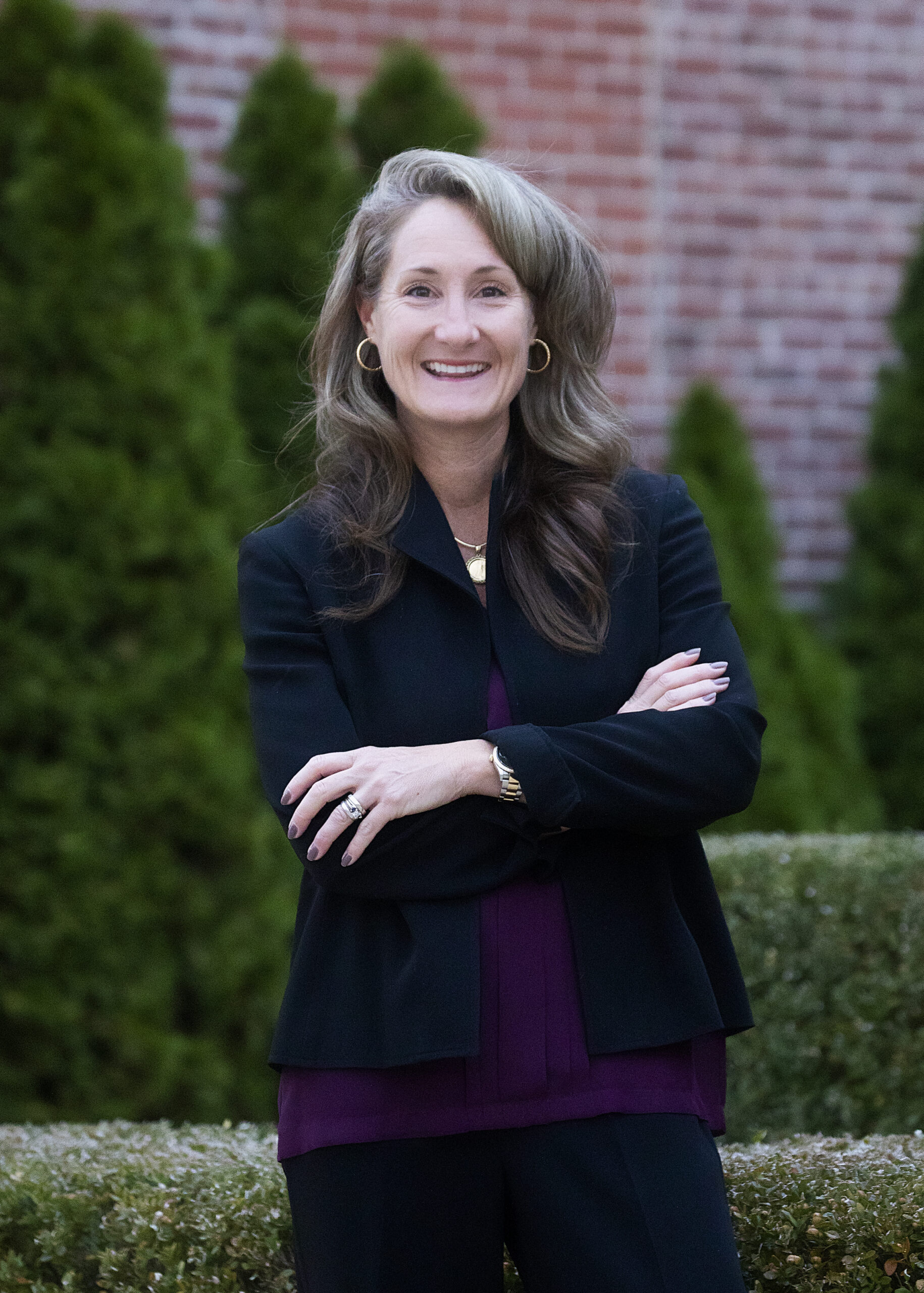 About Liz.
Liz Nohren was both born and raised in Shelby County. She is a Shelby County resident and fifth generation legal practitioner in Shelby County, a tradition begun by her great-great grandfather, John W. Yantis, who for many years served as a Master in Chancery.
She received her undergraduate degree in Political Science, from Illinois Wesleyan University in Bloomington, Illinois, after completing her first year at the Naval Academy in Annapolis, Maryland.
Her law degree comes from Southern Illinois University in Carbondale, Illinois. She also studied at Northwestern University School of Law in Chicago.
Liz was admitted to the Illinois Supreme Court Bar in 2001 and was hired as a clerk for the Chief Judge of the Chancery Division of Cook County. While in Chicago, she accepted a position at the law firm of Field & Golan n/k/a Golan, Christie & Taglia, and served on the Chicago Council of Lawyer's Board of Managers, where she practiced banking, real estate, estate planning, probate, and commercial litigation for approximately 4 years before joining her father, E.C. Eberspacher, as a partner at Dove & Dove Attorneys in Shelbyville, Illinois.
Liz is the managing attorney at Dove & Dove, and she practices across 25 counties in Central and Southern Illinois. Her areas of focus include contract law, divorce, child custody, adoption, guardianship, real estate, civil litigation, estate planning, and probate. She represents a diverse base of clients, including individuals, villages, businesses and financial institutions.
Liz is admitted to all state and appellate courts in Illinois, in addition to the Northern, Central, and Southern Districts of the U.S. District Courts in Illinois. Liz is an active member of the Shelbyville Greater Area Chamber of Commerce, Shelby County Bar Association, Illinois State Bar Association, and the Women's Bar Association of Illinois.
Liz was recognized by Leading Lawyers as an "Emerging Lawyer", which is the top 2% of attorneys in Illinois under 40 years of age from 2015 through 2018, at which point she received the award for a "Leading Lawyer", each and every year to date.  Liz has received various other recognitions and awards over the years for her work as a family law attorney.
She has taught at Eastern Illinois University as an adjunct professor of Paralegalism.  Liz is also currently involved in many philanthropic activities including her work as a board member on the Illinois Wesleyan University Council for Women, to which she was appointed in 2008.
Liz works with Land of Lincoln Legal Assistance Foundation to provide pro bono paternity and divorce legal services for members of the public who qualify. Additionally, she speaks at local public schools each year regarding the law on sexual abuse and sexual assault, and she acts as an appointed Guardian Ad Litem to represent minors and disabled adults in pending litigation.
Finally, Liz is a licensed mediator since 2013 in the State of Illinois, and conducts mediations for mothers and fathers who wish to mediate their divorce, decision making and parenting time disputes rather than litigate them, and is also trained to mediate financial matters between husbands and wives who want to settle their differences outside of a Court of law. Liz was licensed in September of 2018, as a Collaborative Family Law Attorney, pursuant to Illinois Supreme Court Rule 294, adopted June 8, 2018.
She is married to Jeffrey L. Nohren and they have two sons, William and Benjamin. They reside in Shelbyville, Illinois, and are members of the Lakewood United Methodist Church.
Liz has been awarded the following:
Appointed by Governor Pat Quinn to act as Shelby County Public Guardian and Administrator – Summer 2013, Reaffirmed by Governor Bruce Rauner.

Featured in top women attorneys in Illinois in Chicago Magazine- 2013, 2014, 2015, 2016, 2017, 2018, 2019 and 2020.

Illini Radio Group's "Outstanding Women You Should Know" Award – May 2010.

Leading Lawyers – Selected Emerging Lawyers 2015, 2016, and 2017.

Leading Lawyers – Selected Leading Lawyer over 40 years of age 2018, 2019 and 2020.

Recognized by Super Lawyers Magazine as a "Rising Star" – January, 2013, 2014, 2015, 2016, 2017, and 2018.
Liz's recent engagements include:
CLE: Update of New Illinois Child Support Statute – Effingham, IL – June 2017 – speaker.

ISBA Family Law Update: 2013, 2015, 2017 and 2019 A French Quarter Festival in New Orleans, LA – attendee.

CLE: Rewrite of Illinois Marriage & Dissolution of Marriage Act – Effingham, IL – June 2016 – speaker.

Illinois Institute for Continuing Legal Education – IICLE: Divorce Boot Camp Topic "Child Custody & Visitation" – September 2013 and 2015 – speaker.

Speaker at IICLE Webcast – Divorce Bootcamp on Custody, Visitation and Changes in Illinois law – August 2015.

Hosted a family law webinar series with her associate Kaylee Boehm for the Illinois Institute for Continuing Legal Education – July 2015 – speaker.

Illinois Institute for Continuing Legal Education – IICLE: Advanced Evidentiary Issues at Trial – Topic "Social Media" – January 2013 – speaker.

CLE: Child Custody Mediation in Downstate Illinois – Topic "Preparing Clients for Child Custody Mediation: Suggestions for Attorneys – January 2013 – speaker.
Liz's Areas of Concentration
General Practice Law & Civil Litigation
including: contract law, divorce, child custody, adoption, guardianship, real estate, civil litigation, estate planning, and probate.
What Our Clients Say:
Choosing to work with Dove & Dove to navigate my divorce was a great decision.  The attorneys had the strong, confident backbone that I needed through that difficult time in my life. I have recommended Dove & Dove to others and will continue to do so.
I live in SW Kansas and I contacted Dove and Dove to represent me in my custody battle in the state of Illinois! I have been very pleased with the way they have represented me in this matter. I have no complaints on the quality of work or loyalty the attorney and staff showed me and my family through his very tough time! I would recommend Dove and Dove to anybody that is dealing with a family matter in the state of Illinois!
The staff at Dove and Dove took care of us through a difficult time. While emotions, change and uncertainty were overwhelming there was feeling of reassurance as they confidently led me step by step keeping my family's best interests at the forefront.
My experience with the Dove & Dove law firm has been exceptional. Everyone at the Dove & Dove firm treated me with kindness and hospitality. The amount of care and attention given to my case was top notch. Every need I had was addressed and all of my questions were answered. I would not only recommend Dove & Dove to anyone, but I will go to this firm for any future law needs that I have.
Liz Nohren has lead me out of a bad situation and has helped me to regain my independence.  She not only has extensive legal knowledge, but also genuinely cares for her clients.  She has went above and beyond in passionately pushing forward on the issues in a timely fashion despite the opposing party's numerous efforts to slow the process down. She remained concerned about me as a person, not just a client. Liz helped to give my sons a voice in the process, respected them and recognized their opinions.  She remained focused on my goals and has worked towards achieving these in the court room.  I would highly recommend Liz and Dove & Dove for any legal needs. 
The lawyers at Dove and Dove were excellent at handling my divorce. I was going through a really tough time in my life, and they took the time to explain the process to me and calm my fears. Every question I had was answered in a timely manner. The lawyers are well educated and compassionate. I would strongly recommend them to anyone.
I have used the services of Dove and Dove multiple times. They are very knowledgeable, and I trust them when it comes to making the right decisions that are right for me and my family.
Thanks for the assistance in selling our house. We especially appreciate the accessibility to both the attorneys and your staff when we had questions regarding the closing. I would certainly recommend Dove & Dove Attorneys to others.
My representation by Dove and Dove was above reproach. Their partners are the best attorneys I've even had the pleasure of working with. Their knowledge of both civil and criminal law is unlimited. The entire firm is friendly and accessible.  I would recommend Dove and Dove to anyone needing legal counsel.
Dove and Dove, The words that I would use to sum up my multiple experiences would be; Professional, Attentive Listening, and Experienced. I have entrusted them to help protect my family through Estate services and was very happy with the Will/Trust that they created for my family.
I have also used them for real-estate transactions where they went above and beyond with their service to make sure that I understood every detail of the transaction. I have used Dove and Dove multiple times and will continue to use them in the future when the need arises.
Dove & Dove was there for me every time I had any questions or concerns.  The attorneys had my best interest in mind. Everyone at Dove and Dove was extremely professional and helpful.
I highly recommend the team at Dove and Dove for any business or personal legal needs.
The attorneys at Dove and Dove have been excellent to work with, explaining legal requirements to meet various aspects of the law, steering us expertly and helpfully, and offering to spend time investigating additional legal questions when asked by our Village Board of Trustees.
Dustin helped me navigate a contract issue with experience and knowledge that resulted in an outcome that exceeded my expectations.  I highly recommend him and Dove & Dove, Attorneys if you need legal representation
Dove & Dove is an excellent law firm with a wealth of experience and resources. The firm represented me and advocated for my child in an immensely difficult, nearly impossible case, and won! They truly listened, not only as legal professionals, but also as a person and as a parent. They were patient and understanding with me through the hardest moments of my life. They fought hard and I highly recommend the firm!
Going through a divorce is not easy. Liz Nohren and Kaylee Boehm at Dove and Dove Attorneys at Law helped me understand the general expectations with the process of a divorce as well as the emotional side of it. They truly want to make sure it is something you are ready to go through. They are very professional and just want the truth from all parties involved and will apply the law and research previous cases in order to give you the best representation they can. When they were referred to me, it was stated, "They are the best downstate you will find." I totally agree with that statement and would feel very comfortable referring them to anyone!
The Village has relied on Dove & Dove as our legal counsel since 2013, they work well with the board, attend all meetings, and prepare all documents we need in a timely manner. 
Kaylee Boehm has been most helpful on all my business needs! Kaylee is very accessible, diligent, and dependable when it comes to my company's legal needs and my own. 
Her attention to detail and knowledge of laws are unsurpassed.
I have used multiple attorneys in the past and this relationship has proven to exceed my expectations.  When it comes to business or family needs I highly recommend Kaylee Boehm! 
I cannot thank you enough for what you have done for my family. You are amazing, and I would never want anyone else to help me or my family.
When I needed legal help for a personal matter I called Dove and Dove at the recommendation of a friend. I had heard of them before but never needed legal help until then. I was referred to Dustin Probst and was able to meet with him right away. I was very happy with the initial meeting and retained him that day. That was almost five years ago and to this day I will still only use them for any matters requiring legal counsel in not only any civil matters, but business matters as well. They are very quick to respond to an email, text, or call and have proven this many times over. If Dustin is not available to help for any urgent matters, I know that any of the others in the office can and will help as needed. I have referred friends and family to them for legal help and will continue to use them for any of my personal needs as well. They are a great group of people to work with.