The firm with a
Down-To-Earth Approach.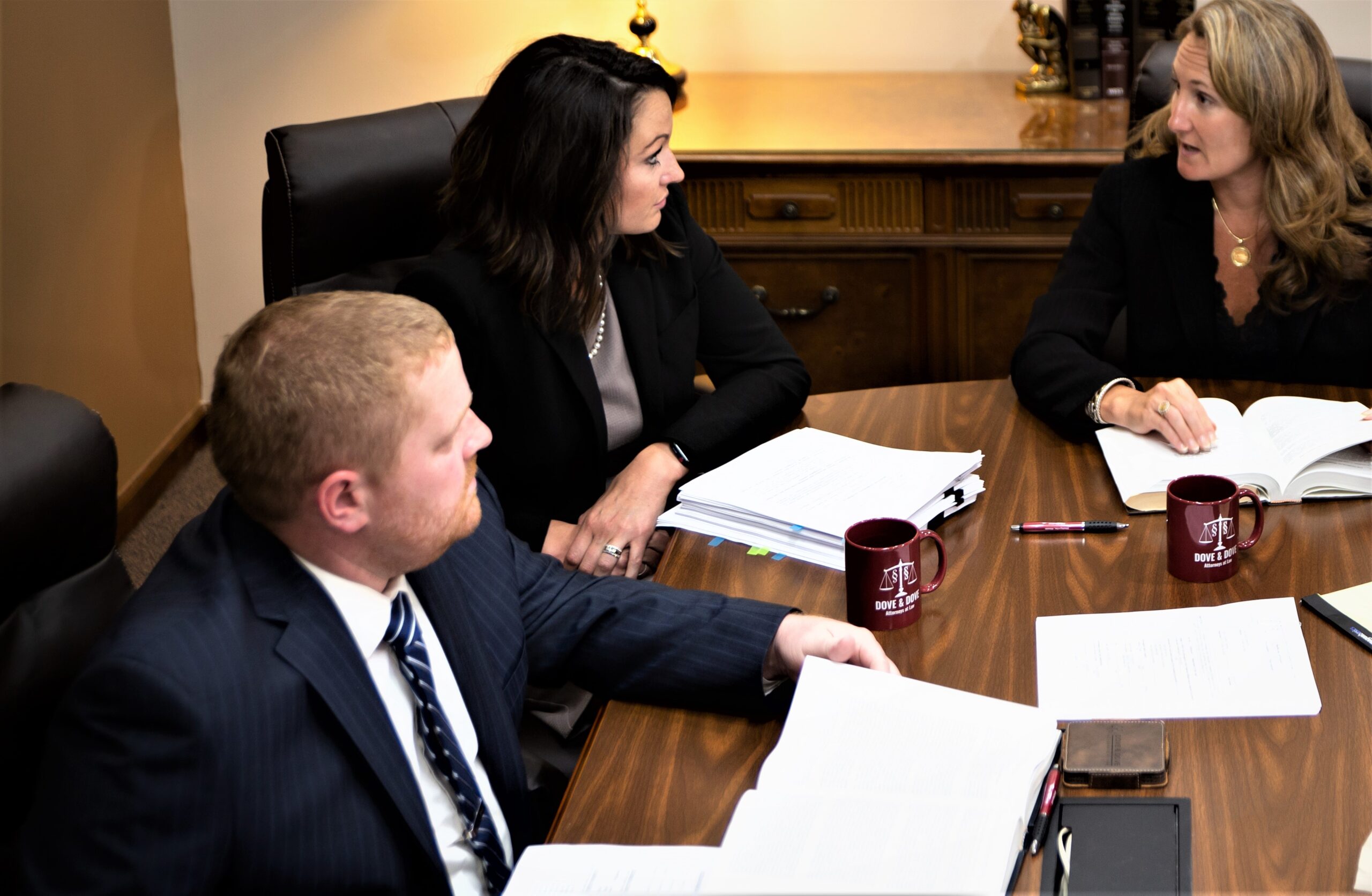 The legal team at Dove & Dove represents clients across nine counties throughout Central Illinois and also those visiting the Lake Shelbyville area. We are a general practice law firm offering services both civil and criminal to our clients, while at the same time offering deep experience to cover a broad range of legal needs.
We pride ourselves in having a down-to-earth approach and a reputation that centers upon looking out for who is most important…
You!
We
Have You Covered.
Many of our clients hire us to represent them in matters regarding common, everyday matters involving wills, trusts, probate, and estates, as well as business-related matters – from small businesses to large corporations, real estate transactions, including rental property, and landlord and tenant disputes.
We also represent clients with legal problems related to traffic, criminal, and juvenile charges, including felony and misdemeanor defense.
We've also won countless family law-related matters, including divorce, paternity, child visitation, child support, child custody cases, parental responsibility cases, and granting parental visitations. We provide representation for adoptions, guardianships, and termination of parental rites. And further, we work to protect clients through orders of protection and domestic abuse representation.
We've built a
History of Service.
With over 100 years of continuous legal service to the community, we've established a long, successful history and a reputation for top-notch customer service, quality representation, and standards which will meet and exceed your best interests.
Our attorneys take pride in practicing in the highest traditions of legal excellence, ethical conduct, and successful outcomes: traditions which for over a century have remained the hallmark of Dove & Dove, Attorneys at Law.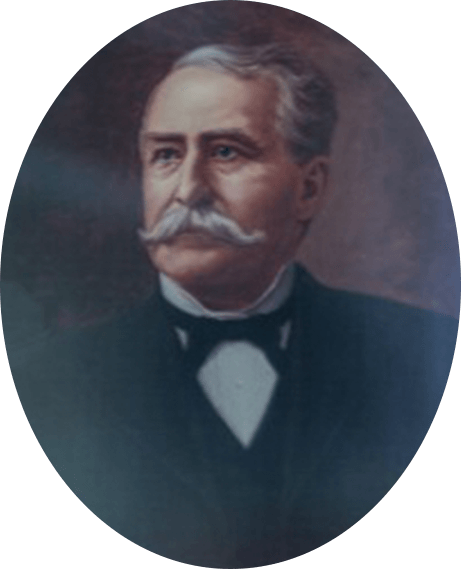 Theodore F. Dove
1846-1908
Theodore F. Dove graduated from Ohio Wesleyan University and was admitted to the practice before the Bar of Ohio in 1875.
In 1876 T. F. Dove began the practice of law in Shelbyville, Illinois with William H. Henry, which association continued until 1879. He was one of the directors of the Shelby County State Bank since the establishment of that institution in 1895 and was a leading spirit in its organization.
In 1904 he was joined in the practice by his sons, Franklin R. Dove and T. Clark Dove, with the firm name then becoming Dove & Dove, Attorneys at Law.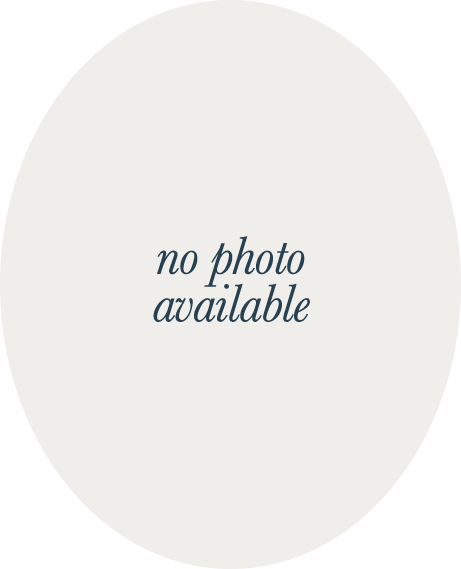 Theodore Clark Dove
1878-1943
Theodore C. Dove graduated from Ohio Wesleyan University and received his law degree from Northwestern University in 1904.
He was in practice with his nephew, Robert I. Dove. He served as Assistant Attorney General under Attorney General Kerner and also under Attorney General Cassidy and had charge largely of Inheritance Tax Matters.
His personal interests were in the field of banking and he was a director of the Shelby County State Bank of Shelbyville, IL.
Hon. Franklin Roy Dove
1882-1975
Judge Dove was an active practitioner from his admission to the bar in 1904 until his election as circuit judge in 1921.
He served on the bench of this circuit until his retirement in 1970. During this period he was Chief Judge for more than seven years.  He served in the Appellate Court for the Second District of this State by appointment for a period of more than thirty years.
Judge Dove was nominated for a seat on the Illinois Supreme Court.  He also served as a delegate to the Illinois Constitutional Convention in 1919.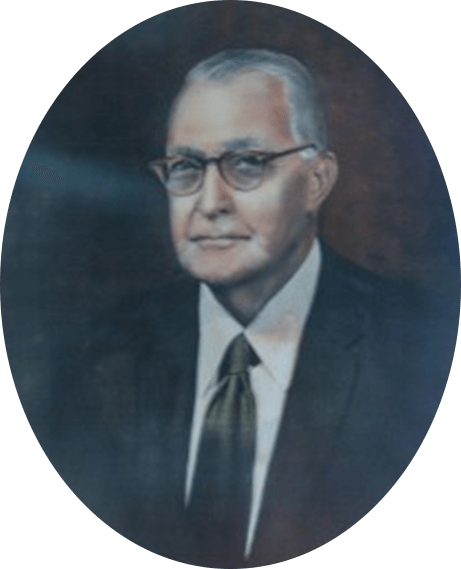 Robert Ireland Dove
1906-1976
Robert Dove entered into practice with Dove & Dove in 1932. The firm was then comprised of his uncle, T.C. Dove.
He graduated from Ohio Wesleyan University in 1928, and the University of Chicago, School of Law in 1932 with a Bachelor of Laws and the degree of Master of Laws.  In 1963 he was appointed Judge of the State of Illinois, Court of Claims, to fill an unexpired term. He was re-appointed to that office May of 1965.  Mr. Dove also served as a Justice of the Peace and was City Attorney of the City of Shelbyville for four terms, retiring from that position in 1972.
At his death, the firm was comprised of himself, his son, Franklin E. Dove, and Edward C. Eberspacher III.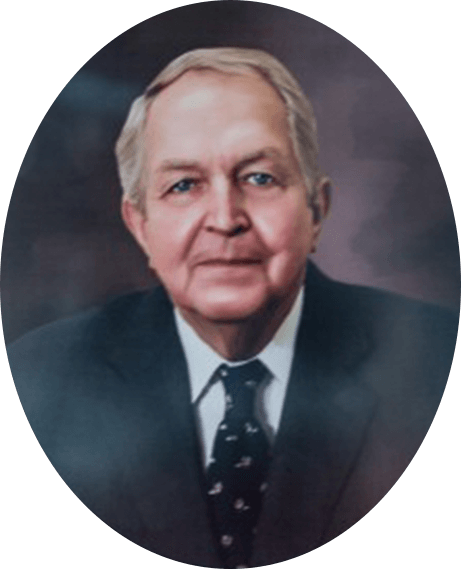 Franklin Edward Dove
1936-2010
Franklin E. Dove graduated from Ohio Wesleyan University in 1958. He received his Juris Doctorate in 1964 from Northwestern University in Chicago. He entered into practice with Dove & Dove in 1967 joining his father R. I Dove, after serving as First Assistant State's Attorney for Macon County, Illinois.
From 1969 to 1970 he served as an elected delegate to the Illinois Constitutional Convention, where he was active on the Education Committee. That convention produced the current 1970 Illinois Constitution.
In 1972 he was an elected delegate to the Democratic National Convention. Mr. Dove served as an Assistant Illinois Attorney General for condemnation and land acquisition from 1985 to 1998 and as attorney for the Shelby County, Illinois Building Commission from 1995 until its dissolution. He served as City Attorney for the City of Shelbyville from 1972 to 1990 and from 1999 to 2003.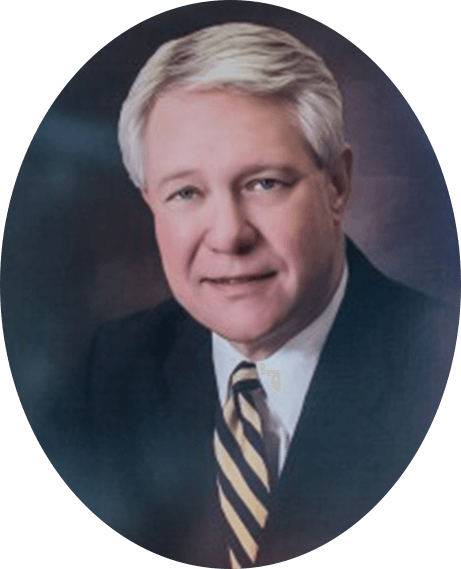 Edward Christian Eberspacher III
1949-2012
E. C. Eberspacher entered into the practice with Dove & Dove in 1974 with Franklin E. Dove and Robert I. Dove.
He graduated from the University of Illinois in 1971 and the University of Illinois School of Law in 1974. Mr. Eberspacher was admitted to the bar of the U.S. Supreme Court in 1981. In 1976 he was elected State's Attorney for Shelby County and served until 1980 at which time he became a partner of Dove & Dove.  In addition to his general practice, he served as special Prosecutor for Fayette County, Special State's Attorney for Shelby County and Special Assistant Attorney General for the State of Illinois. In 1985 he was appointed as one of three at-large Circuit Judges for the nine-county Fourth Judicial Circuit Court of Illinois and was elected to that office in 1986.
In 1992 he returned to the general practice of law as a partner with Dove & Dove Attorneys. He was joined in the practice by his daughter, Elizabeth Nohren, in 2004.
What Our Clients Say:
Dove and Dove, The words that I would use to sum up my multiple experiences would be; Professional, Attentive Listening, and Experienced. I have entrusted them to help protect my family through Estate services and was very happy with the Will/Trust that they created for my family.
I have also used them for real-estate transactions where they went above and beyond with their service to make sure that I understood every detail of the transaction. I have used Dove and Dove multiple times and will continue to use them in the future when the need arises.
Dove & Dove is an excellent law firm with a wealth of experience and resources. The firm represented me and advocated for my child in an immensely difficult, nearly impossible case, and won! They truly listened, not only as legal professionals, but also as a person and as a parent. They were patient and understanding with me through the hardest moments of my life. They fought hard and I highly recommend the firm!
I live in SW Kansas and I contacted Dove and Dove to represent me in my custody battle in the state of Illinois! I have been very pleased with the way they have represented me in this matter. I have no complaints on the quality of work or loyalty the attorney and staff showed me and my family through his very tough time! I would recommend Dove and Dove to anybody that is dealing with a family matter in the state of Illinois!
My experience with the Dove & Dove law firm has been exceptional. Everyone at the Dove & Dove firm treated me with kindness and hospitality. The amount of care and attention given to my case was top notch. Every need I had was addressed and all of my questions were answered. I would not only recommend Dove & Dove to anyone, but I will go to this firm for any future law needs that I have.
I have used the services of Dove and Dove multiple times. They are very knowledgeable, and I trust them when it comes to making the right decisions that are right for me and my family.
I cannot thank you enough for what you have done for my family. You are amazing, and I would never want anyone else to help me or my family.
The Village has relied on Dove & Dove as our legal counsel since 2013, they work well with the board, attend all meetings, and prepare all documents we need in a timely manner. 
When I needed legal help for a personal matter I called Dove and Dove at the recommendation of a friend. I had heard of them before but never needed legal help until then. I was referred to Dustin Probst and was able to meet with him right away. I was very happy with the initial meeting and retained him that day. That was almost five years ago and to this day I will still only use them for any matters requiring legal counsel in not only any civil matters, but business matters as well. They are very quick to respond to an email, text, or call and have proven this many times over. If Dustin is not available to help for any urgent matters, I know that any of the others in the office can and will help as needed. I have referred friends and family to them for legal help and will continue to use them for any of my personal needs as well. They are a great group of people to work with.
My representation by Dove and Dove was above reproach. Their partners are the best attorneys I've even had the pleasure of working with. Their knowledge of both civil and criminal law is unlimited. The entire firm is friendly and accessible.  I would recommend Dove and Dove to anyone needing legal counsel.
Dove & Dove was there for me every time I had any questions or concerns.  The attorneys had my best interest in mind. Everyone at Dove and Dove was extremely professional and helpful.
The lawyers at Dove and Dove were excellent at handling my divorce. I was going through a really tough time in my life, and they took the time to explain the process to me and calm my fears. Every question I had was answered in a timely manner. The lawyers are well educated and compassionate. I would strongly recommend them to anyone.
Kaylee Boehm has been most helpful on all my business needs! Kaylee is very accessible, diligent, and dependable when it comes to my company's legal needs and my own. 
Her attention to detail and knowledge of laws are unsurpassed.
I have used multiple attorneys in the past and this relationship has proven to exceed my expectations.  When it comes to business or family needs I highly recommend Kaylee Boehm! 
Liz Nohren has lead me out of a bad situation and has helped me to regain my independence.  She not only has extensive legal knowledge, but also genuinely cares for her clients.  She has went above and beyond in passionately pushing forward on the issues in a timely fashion despite the opposing party's numerous efforts to slow the process down. She remained concerned about me as a person, not just a client. Liz helped to give my sons a voice in the process, respected them and recognized their opinions.  She remained focused on my goals and has worked towards achieving these in the court room.  I would highly recommend Liz and Dove & Dove for any legal needs. 
Choosing to work with Dove & Dove to navigate my divorce was a great decision.  The attorneys had the strong, confident backbone that I needed through that difficult time in my life. I have recommended Dove & Dove to others and will continue to do so.
Going through a divorce is not easy. Liz Nohren and Kaylee Boehm at Dove and Dove Attorneys at Law helped me understand the general expectations with the process of a divorce as well as the emotional side of it. They truly want to make sure it is something you are ready to go through. They are very professional and just want the truth from all parties involved and will apply the law and research previous cases in order to give you the best representation they can. When they were referred to me, it was stated, "They are the best downstate you will find." I totally agree with that statement and would feel very comfortable referring them to anyone!
The staff at Dove and Dove took care of us through a difficult time. While emotions, change and uncertainty were overwhelming there was feeling of reassurance as they confidently led me step by step keeping my family's best interests at the forefront.
I highly recommend the team at Dove and Dove for any business or personal legal needs.
Thanks for the assistance in selling our house. We especially appreciate the accessibility to both the attorneys and your staff when we had questions regarding the closing. I would certainly recommend Dove & Dove Attorneys to others.
The attorneys at Dove and Dove have been excellent to work with, explaining legal requirements to meet various aspects of the law, steering us expertly and helpfully, and offering to spend time investigating additional legal questions when asked by our Village Board of Trustees.
Dustin helped me navigate a contract issue with experience and knowledge that resulted in an outcome that exceeded my expectations.  I highly recommend him and Dove & Dove, Attorneys if you need legal representation
Our history of
Service Continues.